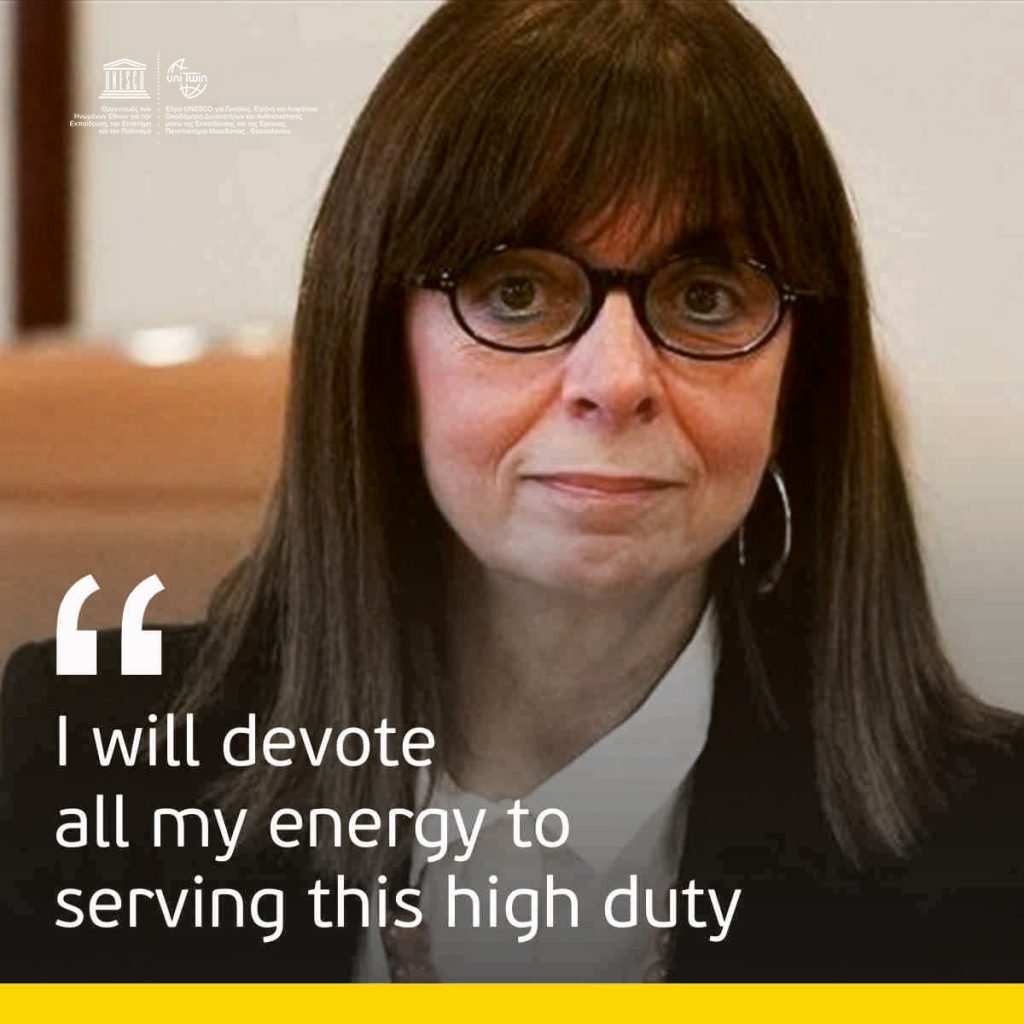 Greece elects Katerina Sakellaropoulou as first woman President of the Hellenic Republic.
---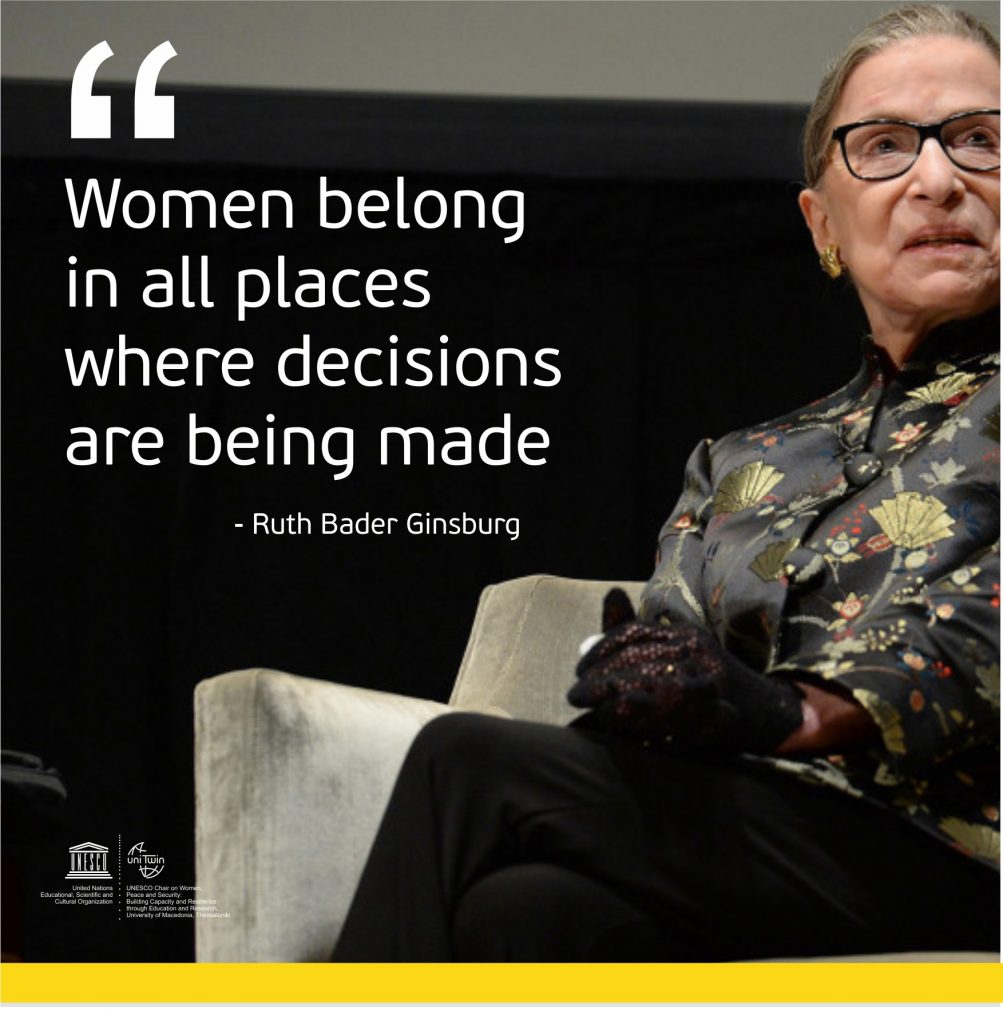 Ruth Bader Ginsburg is the second woman to be appointed as an Associate Justice of the U.S. Supreme Court. One of the focusses of her career has been fighting for gender equality and eliminating gender discrimination.
---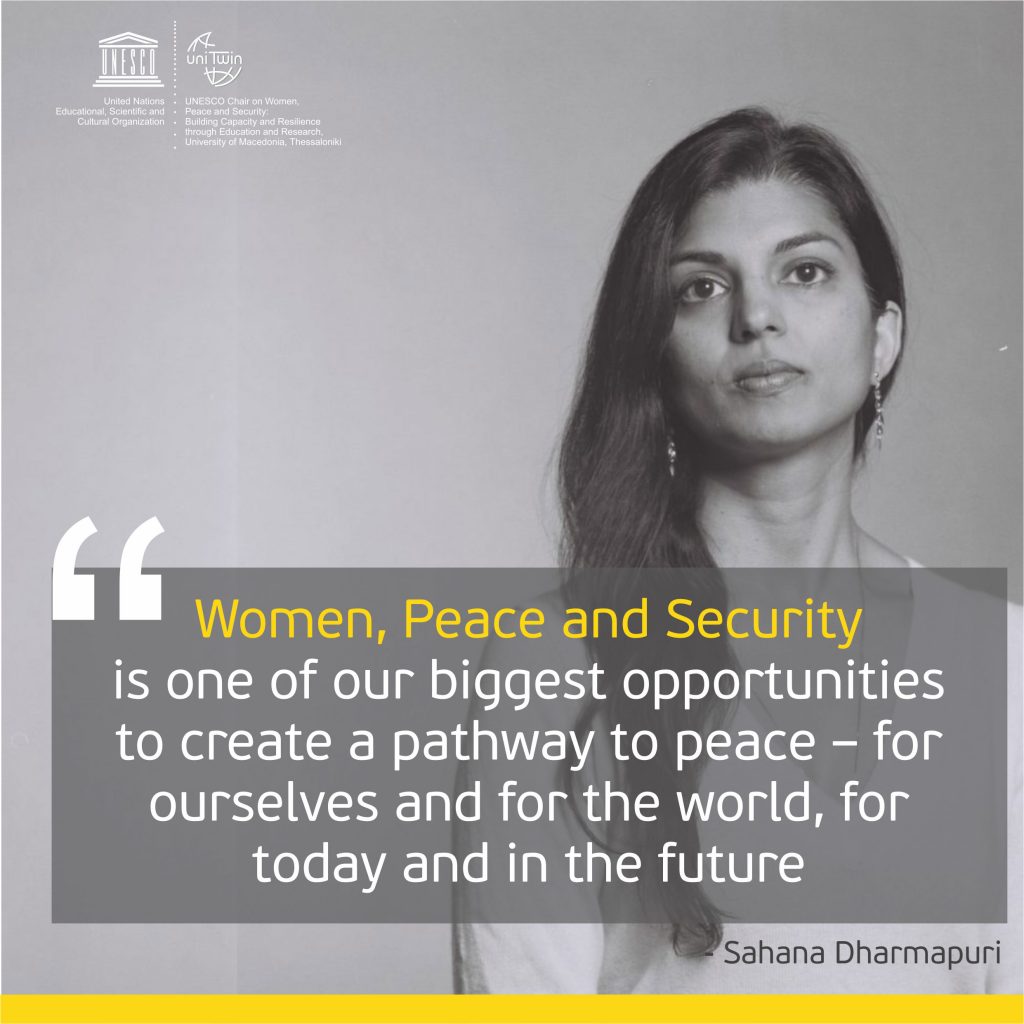 Sahana Dharmapuri is the Director of Our Secure Future, a program of One Earth Future Foundation. From 2006-2016 she was an independent gender advisor on gender, peace, and security issues to USAID, NATO, The Swedish Armed Forces, the United States Institute for Peace, International Peace Institute, and other international development organizations.
---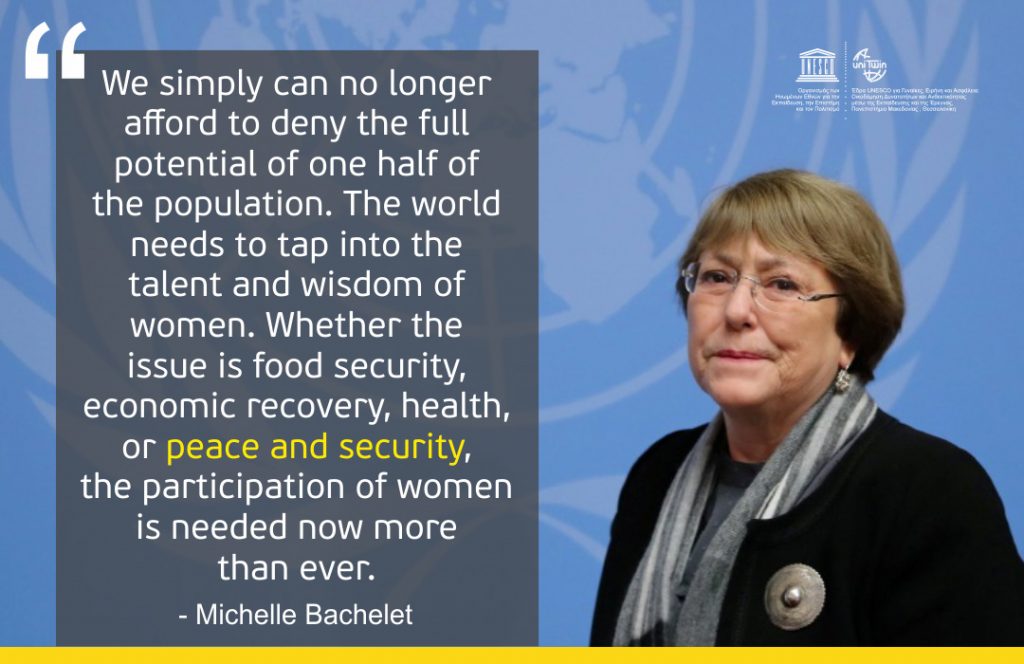 Verónica Michelle Bachelet Jeria is a Chilean politician who served as President of Chile from 2006 to 2010 and again from 2014 to 2018 for the Socialist Party of Chile, the first woman to occupy the position. Michelle Bachelet, has been chosen to become the United Nations' next human rights chief since 2018.
---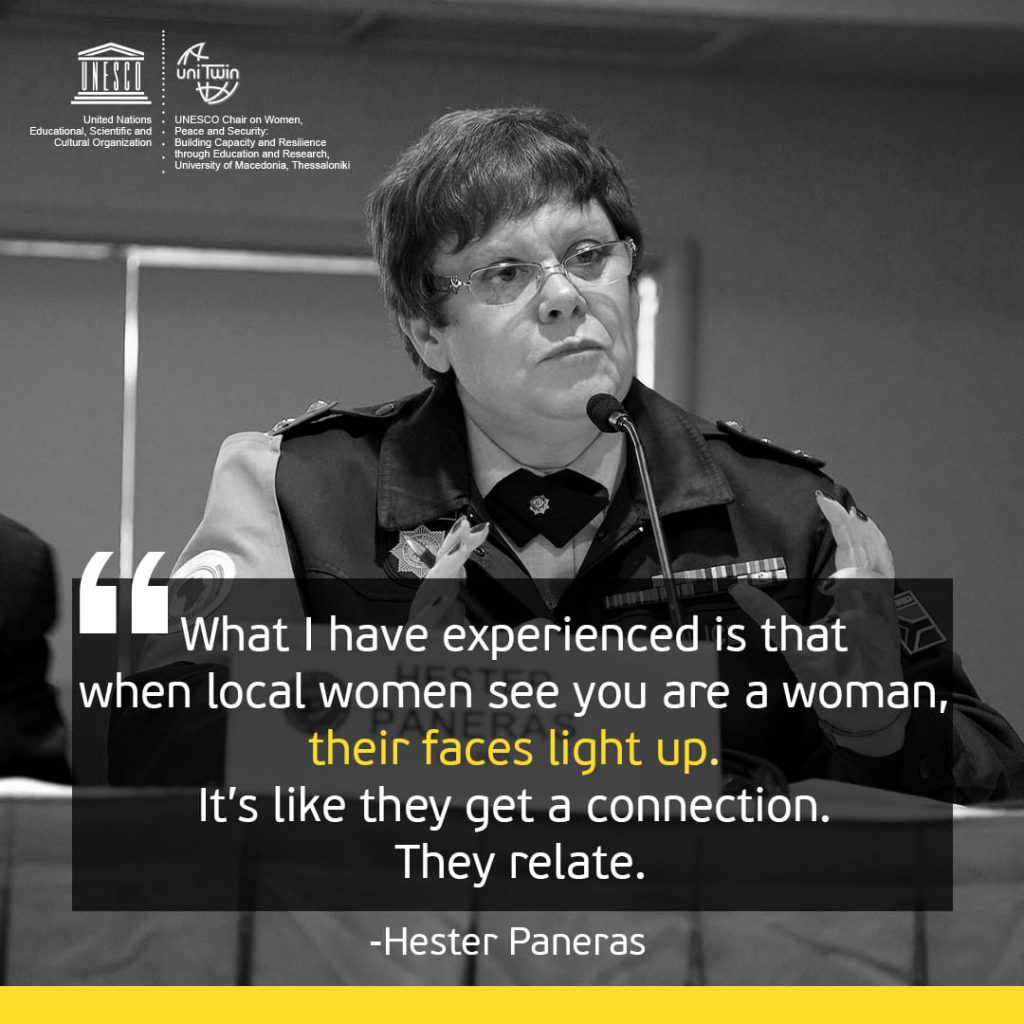 In June 2013, Hester Paneras was appointed Police Commissioner for the African Union–United Nations Mission in Darfur (UNAMID), where since 2003 fighting has led to the deaths of an estimated 300,000 people and displaced some 2 million more. Many of the displaced are surviving in camps in-country and many, particularly women, are vulnerable to a range of violent threats. The first woman to hold the top police position in a peacekeeping mission of this magnitude, Ms. Paneras brings to the job over than 30 years of experience in policing.
---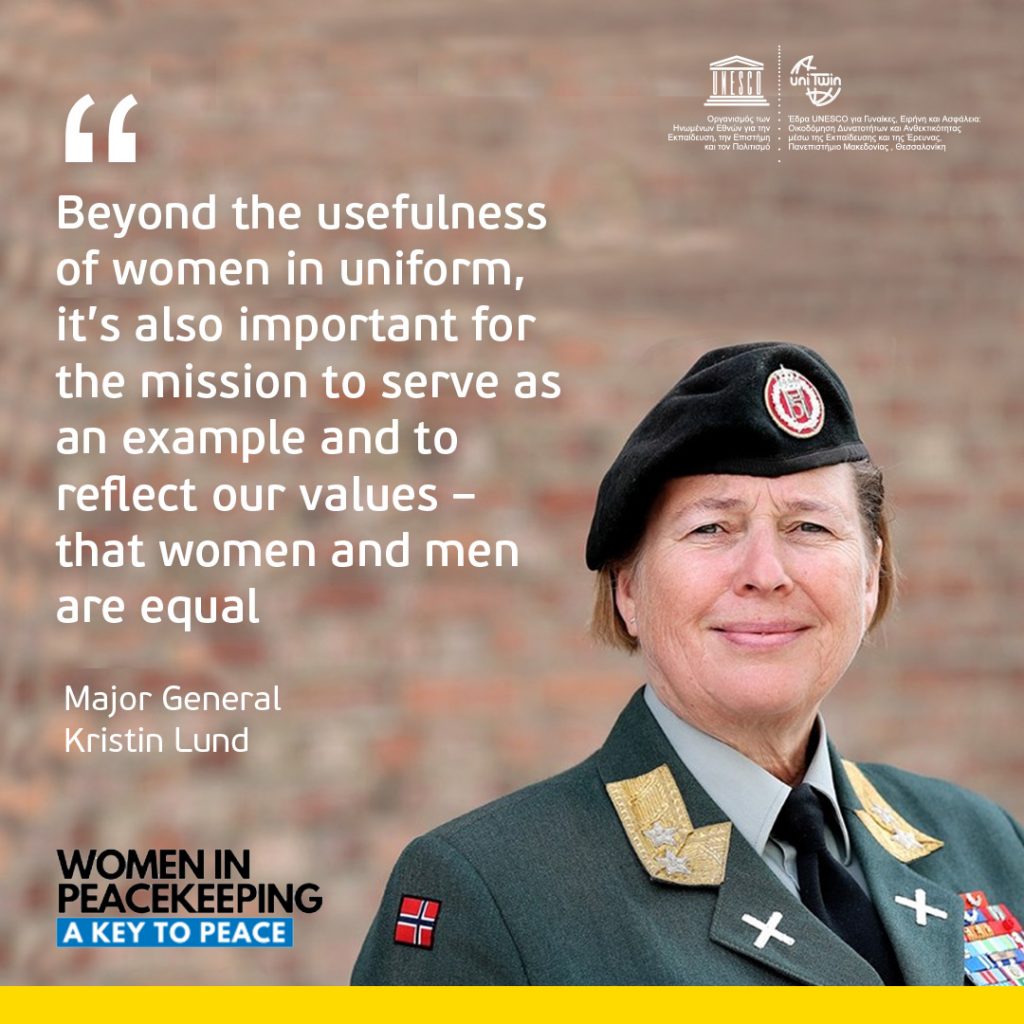 She's the world's first woman to command a peacekeeping mission, and Norway's first woman to be promoted to Major General in its army. Throughout her career, Major General Kristin Lund has broken glass ceilings while building peace.After two years as head of Mission and Chief of Staff of the UN Truce Supervision Organization (UNTSO), peacekeeping in the Middle East, and an additional two years overseeing the peacekeeping operation in Cyprus (UNFICYP), Ms. Lund, a native of Norway, and pioneer for military gender equality, has stepped down.
---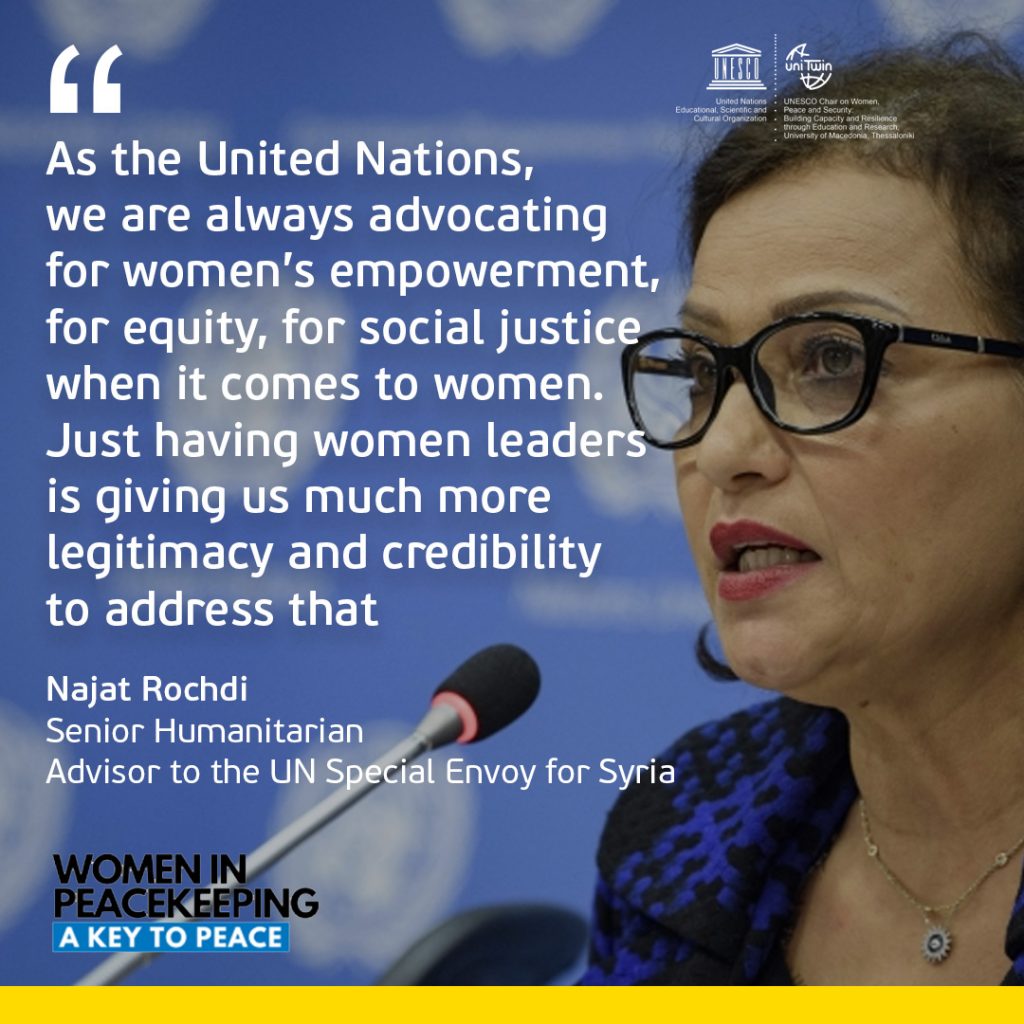 Najat Rochdi's career has spanned a range of positions and places, from serving as a government official in her home country of Morocco to leading the UN's operations in Cameroon. As the Senior Humanitarian Advisor to the UN Special Envoy for Syria and the former Deputy Special Representative for the UN mission in the Central African Republic, she has been on the front lines of some of the world's most intense challenges.
---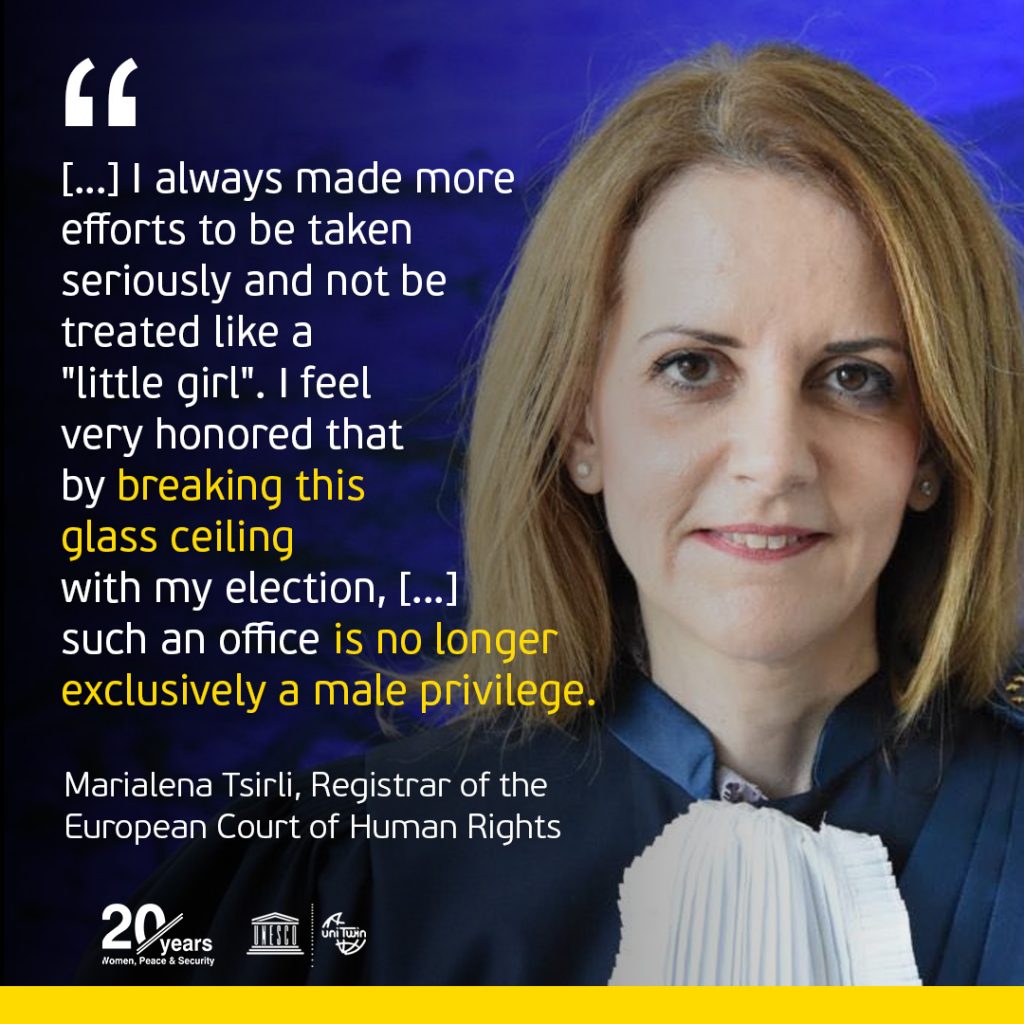 The European Court of Human Rights' Judges, sitting in plenary session, have elected on the 7th of September 2020 Marialena Tsirli Registrar of the Court for a five-year term of office starting on 1 December 2020. Ms Tsirli is the first woman and the first Greek woman to take up this high position in the Court.